Cloud Based Systems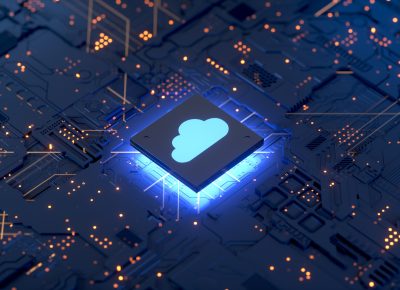 For cloud-based systems, we use Hosted Exchange. MyManagedTech's Hosted Exchange lets you experience the advantages of Microsoft technology that can take your business to the next level, along with a team of experts to manage it all. Hosted Exchange is used to stop spam and store your emails safely. You depend on software like Exchange to keep your business running smoothly. But what if you could outsource all the stress this technology creates and enjoy only the benefits? With Hosted Exchange, that's exactly what you get. Because your software is hosted by the experts at MyManagedTech, you'll never have to worry about the management, maintenance or equipment that keeps Exchange running smoothly – so you can focus on running your business.
Hosted Exchange from MyManagedTech allows your business to harness the power of the Internet in order to better leverage your investment in technology. We can modernize your business with improved security, organization, collaboration, and communication.
Spam Filtering – The Smart Way to Protect and Preserve Email.
Email is an amazing business communication tool and a source of massive amounts of data – as well as an easy target for SPAM, viruses, phishing, and other malware. Many small businesses are unaware of what the risks are, or that they are subject to the same legal and compliance requirements as large businesses when it comes to their email records.
MyManagedTech can help you establish an email security and archiving system that will:
Secure your email – stop SPAM, viruses, worms, and other email-borne malware BEFORE they arrive in your inbox.
Preserve and access emails more easily – online archive of all inbound and outbound filtered messages with attachments and flexible search features.
Enhance operational efficiencies – offload massive storage requirements from your server
Make search easier – with full email indexing and seamless access to records.
MyManagedTech will help you enhance email as a communication tool and preserve the information it contains so that your email is an asset instead of a liability. Hosted Exchange and Spam Filtering services from MyManagedTech are easy, quick, and economical to implement. We help clients design, purchase, and manage all Microsoft 365 products, including All Office products, MS Project, Azure, Windows Virtual Desktops/Servers, and 365 Business Email solutions. We also provide a high level of spam and web/DNS filtering for better protection against email and web threats. MMT uses next-generation cloud-based software to manage and maintain our clients. Cloud-based systems provide our clients flexibility, security, and efficiency to perform their jobs.