Our Company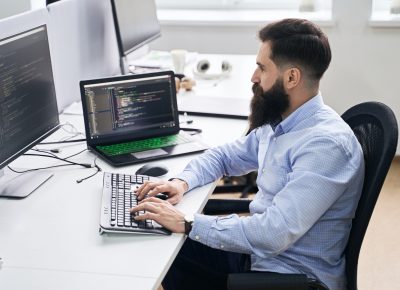 Since 2000, MyManagedTech has been helping businesses in the Greater Philadelphia area make the most of their technology investments. Founded initially as a web site design and hosting company, we quickly grew to become the full-service technology firm we're proud to be today.
MyManagedTech prides itself on three areas:
Service

Honesty

Efficiency
MyManagedTech works with companies that are facing unpredictable networks, rising IT costs, and companies considering outsourcing their network and helpdesk support. We help them analyze the risks and potential benefits of outsourcing, and we can provide these companies with that type of service should their situation warrant it.
 We are self-made, never having had outside money or investors to be beholden to because of this, we can pivot quickly when the needs arise to serve our clients the best manner possible. MMT is also not a huge conglomerate; we have a much more attentive staff that gets to know our clients as individual entities, allowing us to provide a more tailored approach to your solutions.
MyManagedTech is looking to connect with businesses that want to be able to have a dependable IT company to provide them with superior service for a manageable and predictable monthly budget.