IT Service Companies in Burlington, NJ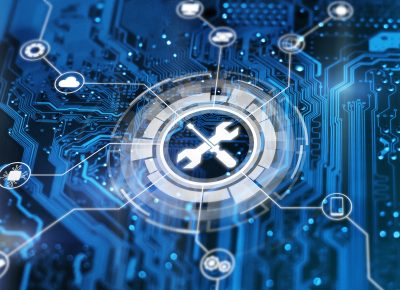 Few things are more important to running your business than protecting your digital information and your IT infrastructure. Let MyManagedTech be the answer to your search for IT service companies in Burlington, NJ! We work with a variety of small businesses in numerous industries, and we understand that most business owners don't have the budget for a full time IT staff. We offer solutions that save you time and money, help your employees become more efficient, and protect your most vital data.
We've been providing quality IT services to businesses throughout the Philadelphia area and South Jersey since our beginnings in 2000. We've helped companies with correcting network problems, keep IT costs down, and with help desk and other support. Our team of professionals have a strong background in IT services in multiple industries. We can design your IT program to meet your needs and your company's budget.
Our IT Services For Burlington NJ Companies
If you need IT management and support but can't afford a full time staff, we can provide your solutions. We'll create a comprehensive IT management plan that saves you the trouble and expense of hiring more employees.
If you have an interest in setting up a virtual network that will enable your employees to work remotely, while protecting vital data and applications, reach out to us. We can set your office up with a full Windows Virtual Desktop solution, including acquiring all of the licenses you need.
Are you looking for a whole new infrastructure design? We can handle designing your server room layout, addressing your security concerns, setting up wireless functionality and VoIP systems, and assist you with overall cost-efficient operations.
We can also help provide you with solid data protection and cybersecurity services. We'll review your IT layout with you and show you your biggest vulnerabilities, and we'll protect your most vital data. We'll provide you with antivirus software, firewall services and heuristic behavioral modeling, for complete data protection.
MyManagedTech is the answer for all of these IT services and more, and we can help you stop worrying about IT hassles and focus on running your business. Find out more today about why we're the go-to solution for IT service companies in Burlington – contact us today and tell us your needs, and let us take the concern off of your plate!