IT Service Companies in Evesham Township, NJ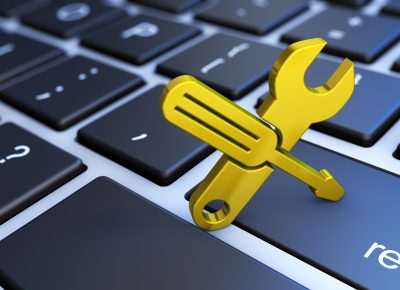 Does your company need affordable IT service and help desk support? Are you looking to upgrade your company's communication and networks? Are you concerned about your data and cybersecurity protection? Let MyManagedTech be your destination for IT service companies in Evesham Township, NJ! We provide affordable outsourcing solutions that spare you the cost of a full time staff, and we keep your IT systems running and your valuable data safe.
In order to be competitive in today's world, small companies need to stay ahead of the technology curve, and they often have to do so on a limited budget. In industries ranging from healthcare to hospitality to finance, each company has specific needs and requirements, and must be able to serve their customers quickly and reliably. You need IT services that are not only reliable and fast, but affordable too.
At MyManagedTech, we provide a complete range of technology services to our Evesham Township clients. We offer comprehensive managed service and help desk support, enable your company to set up cloud and remote connections for employees, improve and upgrade your IT infrastructure, and fully protect your vital data with cybersecurity hardware and software products. Our goal is to relieve you of IT concerns without a full time staff, and allow you to concentrate on running your business.
We employ a staff of IT specialists who are highly skilled and experienced in solutions for a wide range of industries. Our team can anticipate problems quickly, answer your questions, and provide the service and support you and your employees need. We also offer flexible solutions that enable you to scale up or down as needed. We know the challenges smaller companies face, and we're here to help you meet those challenges and grow your business.
Get Started With Your Evesham Township IT Company Service Today.
Let MyManagedTech be the answer to your search for IT service companies in Evesham Township – contact us today and let us know how we can improve, upgrade, and protect your IT systems. We'll provide the solutions you need at a price you can afford!