IT Service Companies in Haddon Heights, NJ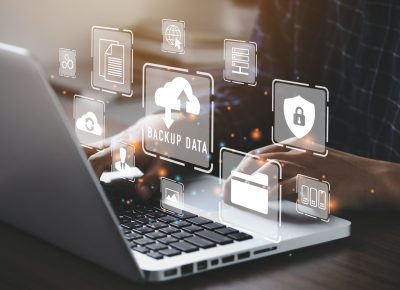 Do you need IT management but don't have the budget for it with your small business? MyManagedTech is your solution for IT service companies in Haddon Heights, NJ!
IBM and the Ponemon Institute reported the average cost is approximately $2.98 million for small businesses with fewer than 500 employees. You might or might not lose almost $3 million because of a data breach, but you can protect your IT infrastructure, safeguard vital data, and ensure regulatory compliance with the leading IT service company in Haddon Heights, NJ, MyManagedTech for a lot less.
Reduce your risk exposure and insulate your hard-earned business assets with expert…
Cost-effective, customized IT solutions
Seamless tech integration to fuel growth
Software and hardware updates to streamline operations
Optimal support without full-time overhead
Do you need tech help ASAP?
You: My ________ company is searching for IT service companies in Haddon Heights, NJ.
You, your team, and your customers benefit immediately and directly from our industry-managed solutions for:
Architects
Contractors
Law firms
Real estate
Accounting agencies
Healthcare providers
Engineering companies
Tourism and hospitality vendors
You: We're a small company with a small budget and big IT needs. Can you help me anyway?
Absolutely. Use our flexible plans and budget-friendly pricing to scale up or down as required. You concentrate on building market share, generating revenue, and growing your business with:
Managed Service Plans
Scaling your business shouldn't mean skyrocketing IT costs. Our affordable monthly plans offer tailored technology support to boost efficiency. Stay ahead of your competition by adjusting your tech needs on the fly.
Cloud Services
Explore our all-inclusive solutions for your Windows Virtual Desktop, from licenses and subscriptions to data migration and connections. Benefit from enhanced data security, seamless connectivity, and top-tier efficiency.
IT Infrastructure
Every business is unique, and so are its tech demands. Whether optimizing office spaces, crafting secure server rooms, designing wireless networks, or implementing physical security measures, our experts deliver tailored solutions.
Cybersecurity
The Federal Communications Commission (FCC) offers cybersecurity advice for small businesses. By implementing MyManagedTech's advanced behavior modeling to identify and neutralize suspicious activities, you can get beyond standard antivirus software and firewalls with robust protection tools.
Let MyManagedTech Be Your Answer For IT Service Companies in Haddon Heights!
Starting now is easy. Waiting could create expensive and unrecoverable consequences.
Get started today and contact us here for your managed IT services that help you grow and protect your business…without the cost of a full-time IT staff!