IT Service Companies in Haddon Township, NJ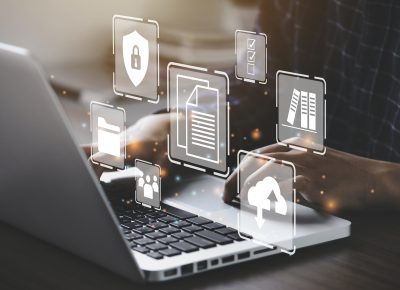 Whether you own or operate a law firm, retail store, hotel, construction company, or other small business, you have enough to worry about without considering your IT challenges. It's vital to protect your company info, keep your employees connected, and ensure that your network is functioning. If you need help managing your technology, contact MyManagedTech today. We're your proven answer for IT service companies in Haddon Township, NJ!
The professionals at MyManagedTech have the solution for any and all of your information technology needs. More importantly, our outsourcing solutions spare you the cost of an IT staff! We offer help desk support, help you establish remote connections, and protect your important data. We can also upgrade your IT infrastructure, and improve your network function. Need to scale up or down on your IT for a seasonal business? We can do that too!
We're a small business too. Our professionals understand the challenges you face. It's difficult to stay ahead of the technology curve, and you have other important things to do. That's why we make life easier for small businesses of all kinds in the South Jersey region. We help them keep their networks efficient, enable remote employee connections, and help business owners focus on their business. Our small size offers an additional advantage…we can tailor our services to specific small businesses needs, whatever their services.
Keeping up with ever-changing technology is tough enough. You have a business to run. Let MyManagedTech take on your IT needs, and do it at a price your budget can afford.
Your Choice For IT Service Companies in Haddon Township – Contact Us Today!
Take the first step today and let us tell you more. Contact us here and tell us about your IT needs. We'll be happy to show you what makes us your answer for outsourced IT services in Haddon Township…we'll help you keep your business running!