IT Service Companies in Maple Shade, NJ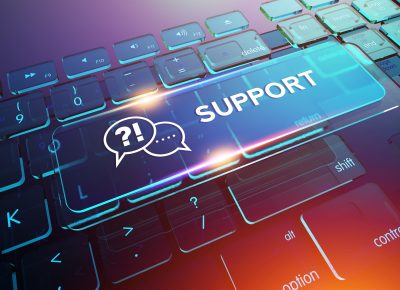 If you are a small business owner looking for affordable IT management solutions, contact MyManagedTech! We are your professional choice for IT service companies in Maple Shade, NJ. Our experts work with small businesses every day, and we know how to meet the IT challenges you face. We provide services that are within your budget, protect your important information, and help your staff be more efficient.
With technology changing so rapidly these days, keeping up can be a real challenge. But protecting your data and infrastructure is far too important to take lightly. When your employees need help desk support or the ability to work remotely, when your data needs protection from cyberthieves, or when your systems need to be upgraded, we're here to help. We work with you to form a plan of action, and create an IT program that works for your needs and budget.
MyManagedTech works with most every type of industry, including:
Engineering/Architecture – We keep you on board with the latest tools and software, and are available to respond to your help desk needs.
Financial/Accounting – We can keep your servers running, provide the vital cyber protection you need, and keep your business within data protection regulations.
Tourism/Hospitality – We keep hotels and vacation rentals up to date with communication and connection technology, and protect your business reputation.
Healthcare – We can provide you with the systems to effectively manage your resources, especially when it comes to protecting and quickly accessing patient information.
Contractors/Construction – We'll improve your business's flexibility with cloud and remote computing options, while keeping your technology assets safe.
Attorneys/Real Estate – We stay on top of the latest software for processing your client information quickly and effectively, and protect it from cyberattacks.
The experts at MyManagedTech have a wealth of experience and knowledge in the industry, and we're able to respond quickly to your needs and problems. Our IT service plans are flexible and can be scaled up or down as needed for peak seasons. We'll keep your systems running, so you can keep your business running.
Reach Out To Your Maple Shade IT Service Experts Today.
Don't stretch your budget with a full-time IT staff. Let the professionals at MyManagedTech protect your data and handle your IT needs. Contact us today using this form, and let us be your choice for IT service companies in Maple Shade. We'll create an IT plan that works for you!