IT Service Companies in Marlton NJ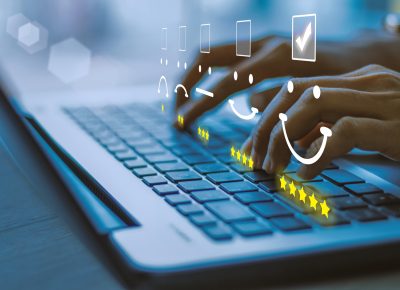 At MyManagedTech, we're your dedicated destination for IT service companies in Marlton, NJ. We serve small business owners throughout Burlington County with outsourced technology solutions, including technology infrastructure design, troubleshooting, cybersecurity and system maintenance. With our services, you can have your information systems managed and secured without the expense of a full time staff. MyManagedTech serves a variety of industries, with solutions for all needs and IT budgets.
Your Marlton IT Service Professionals
We offer a wide variety of IT solutions for your business, including:
IT Management. Take advantage of our outsourced services and avoid the expense of an IT staff. Our professionals can provide you and your employees with full technical support, systems and network monitoring, improved productivity, and scalable service for seasonal business needs. MyManagedTech gives your people the help they need when they need it.
Cloud Management. With our implementation of Windows Virtual Desktop solutions, we can help your staff work from remote locations, a vital advantage in times like these. In addition to remote ability, our cloud solutions greatly assist your disaster recovery. We handle everything you need for remote work solutions, including obtaining your users' licenses.
Infrastructure Upgrades. Each of our clients have individual infrastructure needs, and we can customize a project to your company's situation. We can handle your new office fit-out, improve your wireless capability, add a physical security system with cameras and access control, install a VoIP phone system and more.
Cybersecurity. No matter the size of your company, you and your employees are a target for hackers. Protect your vital data with our risk management plan, customized for your data protection needs. We provide cyber protection that includes antivirus software, firewalls, and heuristic monitoring that detects any unusual behavior on your network.
Interested in finding out more? Find out why MyManagedTech is your easy choice for IT service companies in Marlton. Contact us today to get started on your IT solutions, and let us help you improve your company's IT and productivity, without the price of an in-house staff!