IT Service Companies in Mount Holly, NJ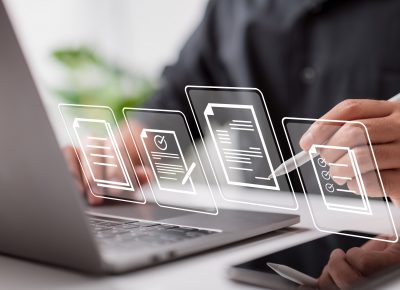 Do you own a small business that needs affordable IT support? Do you have a need for better networking and communication? Does your business need to better protect its data and info? At MyManagedTech, we handle all of these things for you and more…we're your reliable choice for IT service companies in Mount Holly, NJ! We offer IT solutions for your business without the cost of hiring a full time staff, and we can improve your information systems and protect your company's most valuable data.
You don't have any option in today's world but to stay on top of technology for your business to be competitive, and we're well aware that very often small companies simply don't have the budget for it. Every company in every industry, from healthcare to hospitality to construction, has specific IT needs that have to be met. Your company should be able to serve your customers effectively, while keeping your costs down.
The professionals at MyManagedTech offer a full suite of technology services to our clients in the Mount Holly region. We can provide IT help desk support to your employees, assist your business in cloud connections for employees working remotely, upgrade your IT infrastructure, set up new servers, and ensure that your company's vital information is protected from hackers. We handle all of your IT concerns, so that you can get back to running your business and doing what your company does best.
Our team is specially skilled and experienced in handling IT concerns for most every industry. We can get on top of problems fast, provide answers to your questions, and ensure that your employees have the support they need. We're a small business too, and we understand the challenges you face. Our mission is to help you meet those challenges successfully.
Contact Your Mount Holly IT Service Company Today!
Take the next step towards affordable IT management…let MyManagedTech be the answer to your search for IT service companies in Mount Holly! Contact us today and tell us how we can improve, protect and upgrade your technology systems. We're here to provide your business with IT solutions that suit your needs and budget!