IT Service Companies in Voorhees, NJ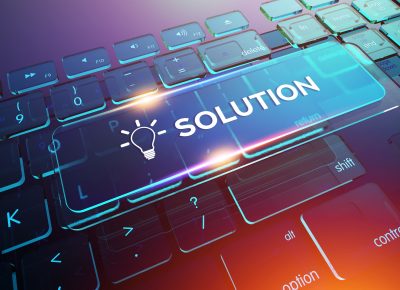 If you own a small business in South Jersey, no doubt you have more than enough to contend with without worrying about using the latest technology. But you surely also know that staying competitive requires being able to deliver goods and services as fast as possible, and to maintain and protect your vital customer data. Don't make a huge dent in your budget with full-time IT staff. Let MyManagedTech in Mount Laurel be the answer to your search for IT service companies in Voorhees, NJ…we can bring you the tech support and help that you need.
At MyManagedTech, we offer a full variety of services for small businesses throughout South Jersey. We work with most every type of business, providing help desk support, enabling your staff to work remotely with cloud services, and upgrading your IT infrastructure. We can also protect your most important data from cyberthieves with advanced antivirus software. We offer these services at a fraction of the price of full-time IT employees, with services tailored for your industry.
We're a small business ourselves, and we don't have the massive resources of corporate conglomerate dollars either. We understand your budget and staffing needs, and we know you need to stay competitive while keeping your costs under control. We get to know your business and your requirements, and we can pivot quickly to address your needs, including scaling up or down as needed.
Whether your small business is in hospitality, construction, real estate, law services, accounting or most any other industry, we can ensure that your IT needs are met at a price your budget can afford.
Contact Your Voorhees IT Service Company Today!
It's time for you to get ahead of the technology curve and grow your business. Let MyManagedTech be your choice for IT service companies in Voorhees! Contact us today and tell us what you need, and let us manage your systems while you grow your business!